4 KAMPUS TERATAS DI NCAA TOURNAMENT 2019
BY sball
19/03/2019
LA-Streetball.com – Duke adalah seed nomor 1 tahun ini di NCAA Men's Basketball Tournament, setelah Duke ada University of Virginia di seed kedua, University of North Carolina ketiga, dan Gonzaga Bulldogs di seed keempat. Mendapatkan top seed atau unggulan teratas bukan jaminan tentunya buat 4 tim diatas ballers, karena sejak 2004 penempatan seed ini dimulai, hanya tiga tim yang berhasil memenangkan gelar National Champion. Florida di tahun 2007, Kentucky di 2012, dan Louisville di tahun 2013.
Source: https://www.ncaa.com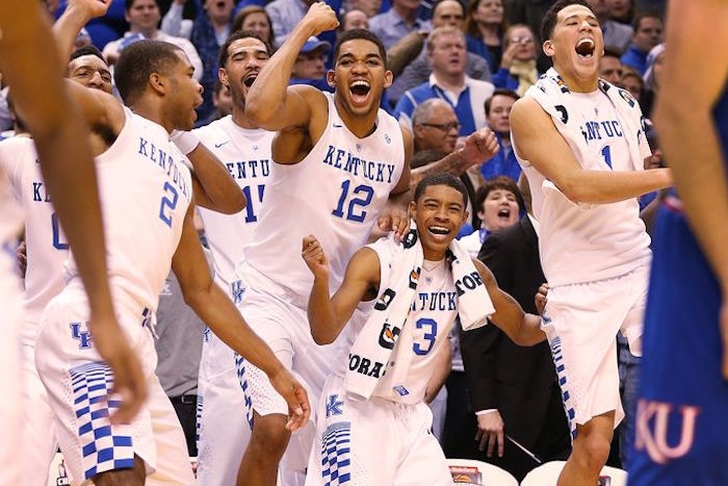 Source: https://www.ncaa.com
Source: https://www.nydailynews.com
Bracket ini sendiri sebenarnya dipilih oleh NCAA Selection Committee ballers, sebuah komite yang dibentuk NCAA secara independen. Jadi memang siapa ketemu siapa masih bisa di debatin tuh. Cuma 4 tim teratas tadi memang pantas ada disana. Cara pemilihan tim yang ngejlimet dari komite NCAA kayanya ga akan gue share disini sih ballers, tapi bracket ini memang jadi bahan empuk pasar taruhan di amrik. Bahkan ada hadiah $10.000 buat yang bracketnya perfect! Gilaaa... 
Berikut perdiksi bracket yang akan tersaji di NCAA March Madness besok ballers :
Source: ESPN Youtube Channel