KEVIN LOVE: THERE WERE DARK TIMES
BY sball
23/10/2018
LA-Streetball.com - Selama empat musim di Cleveland Cavaliers dan empat perjalanan menuju NBA Finals, Kevin Love dan LeBron James udah jadi temen deket – Tapi pertemanan mereka gak selalu baik-baik aja ballers.
Waktu Love berjuang di Cavs pas masih baru aja dituker dari Minnesota, James nyindir temen satu timnya ini di Twitternya setelah permainan blundernya sempet menyebabkan Cavs ketinggalan 31-21.
Waktu diwawancara sama reporter ESPN, Brian Windhorst, Love ngakuin kalo dia sempet berjuang mati-matian buat adaptasi ke tim yang dipimpin sama LeBron James, dan jadinya ngalamin "dark times" di Cavs.
"You have to be resilient. I had a lot of hard nights. There were dark times. But I always believed keep fighting, I was stubborn about it. And LeBron makes sure you have a chance to win every year. He's gotten a lot of guys rings. You're going to win at the highest level. We won and we bonded and we're going to continue this brotherhood."
Peraih juara NBA dua kali, Chris Bosh, juga sempet ngeprekdisiin kalo Love ngalamin frustasi ekstrim.
"It's going to be very difficult for him. Even if I was in his corner and I was able to tell him what to expect and what to do, it still doesn't make any difference. You still have to go through things, you still have to figure out things on your own. It's extremely difficult and extremely frustrating. He's going to have to deal with that."
Tapi Love berhasil ngebuktiin kalo dirinya bisa survive di Cavs dengan ngeraih championship ring dan baru aja memperpanjang kontrak dengan nilai US $120 juta.
Source: Image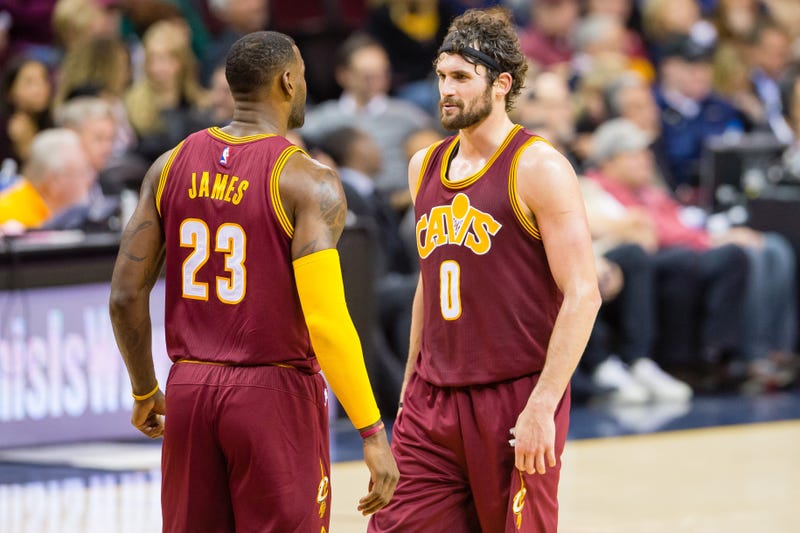 Source: Image