PERANG FASHION DRAYMOND GREEN VS LEBRON JAMES
BY sball
28/06/2018
LA-Streetball.com - Sosial media sempat ramai waktu kemarinan LeBron James dateng ke NBA Finals memakai Thom Browne suit shorts dan sedangkan pas ia mereplikasi setelannya pas game kedua, Draymond Green bikin ramai Oracle Arena dengan memakai custom-made Rich Fresh dipaduin sama gayanya sendiri yang dibikin sama Vick Michel. Green juga memakai kaus Dolce & Gabbana, bros dari Chanel dan sepatu buatannya Christian Louboutin.
Source: Image
Waktu ditanya apa dia terinspirasi dari James mengenai gayanya tersebut, Green langsung bilang kalo sebenernya ia udah memakai setelan celana pendek jauh sebelum NBA Finals tahun ini. Ia juga mengatakan kepada media:
"I'm not really psyching nobody out. It gets kind of warm in this room so these shorts go well — they're just a little linen so it 'aint too hot in here right now. I think it's a cool look. I started that trend a long time ago. Go check the pictures."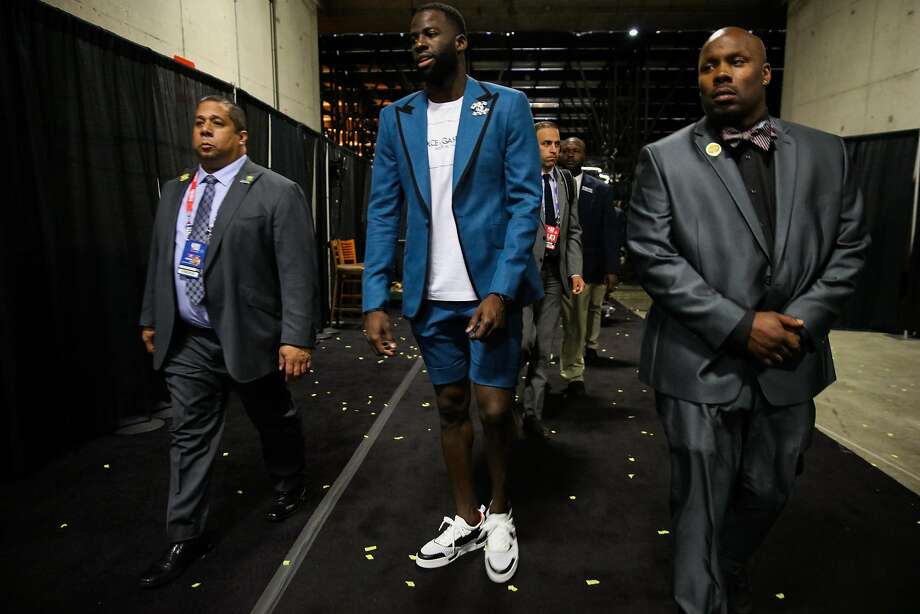 Source: Image
Personal stylishnya Green, Michel, juga mengatakan kalo ia dan Green udah muncul dengan ide tersebut dari pas dua tahun lalu.
"I respect Bron's drip, it doesn't bother Draymond nor myself because we had this idea in 2016, but decided not to attend the ESPYs that year. When the NBA Awards came around last year, we thought, 'What better place to make a statement than the red carpet? Fashion to us is a representation of who we are without having to say anything. I want Draymond's drip to complement the way he plays on the court: not scared of anything or what people say, but to be effective and remembered."
Source: Image
Emang sih pas dicek, mereka bicara yang sebenarnya bahwa Green lah yang memulai gaya yang jadi tren tersebut. Tapi mungkin karena kalah tenar sama LeBron James, jadinya kayak Green yang dibilang niru gayanya James.