TIMNAS USA RASA GOLDEN STATE WARRIORS
BY sball
28/10/2018
LA-Streetball.com - Baru-baru ini kesebar kabar kalo Golden State Warriors bakalan jadi tim pertama sepanjang sejarah yang kelima pemainnya bakal masuk timnas USA.
Waktu ditanyain soal berita tersebut, shooting guard Warriors, Klay Thompson, ngerasa semangat banget buat ngejar medali emas di 2020 Summer Olympics Tokyo barengan sama temen-temen satu timnya.
Ya, dia bukan satu-satunya pemain Warriors yang bakal gabung ke timnas USA. Dia bakal barengan  sama Stephen Curry, Draymond Green, Kevin Durant dan DeMarcus Cousins. Satu yang harus digaris bawahin, kalo berita ini beneran, mereka berlima gak bakal duduk di bangku cadangan, melainkan jadi starting five!
Gak cuma para pemainnya yang bakal masuk ke timnas USA, tapi kepala pelatih Warriors, Steve Kerr, juga bakal jadi asisten pelatih timnas. Dengan ini Warriors bisa dibilang ngebuktiin kualitas tim yang mereka punya, yang sekaligus bilang kalo mereka adalah tim NBA terbaik yang ada sekarang ini.
Nih kita kasih rangkuman pernyataan mereka waktu diwawancara sama ESPN:
"That would be awesome, I don't know if that's ever happened in the history of the NBA, so that would be awesome. It gets me excited just thinking about it." Kata Thompson.
USA Basketball managing director Jerry Colangelo says that all five players have made known their interest in playing for Team USA and will be considered as the team starts to come together over the next few months.
"I hadn't thought about it, to be honest, I'm worried about these nine months that we got till June. Obviously, if that's the way it shapes out, that would be amazing. But a lot of time between now and then so — USAB's done a great job of putting together the right talent. Obviously there's a lot to pick from. [USAB has] the right leadership with Coach K and his staff and now coach Popovich and his staff, so that's why I've been happy to be a part of that in the World Championship, World Cup situations and hopefully the Olympics in two years. We'll see what happens." Kata Curry.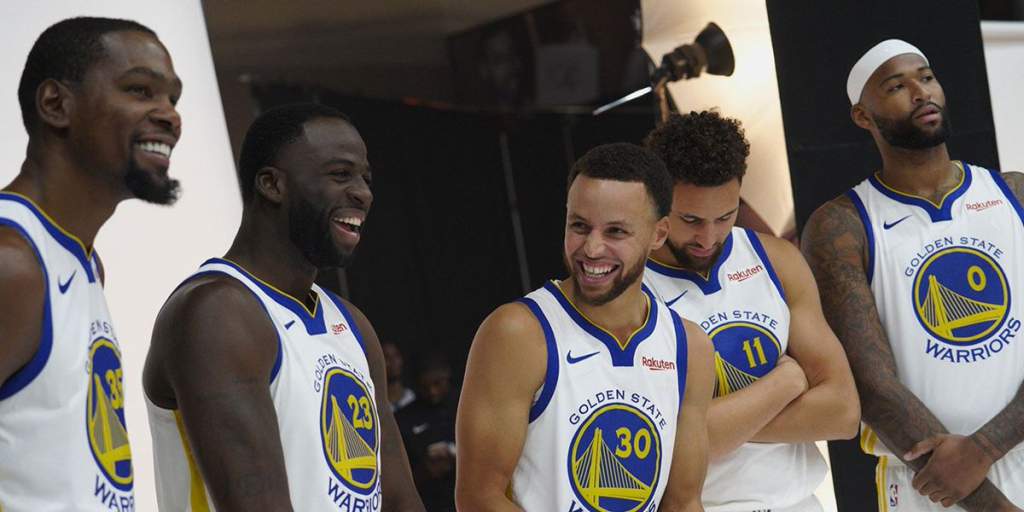 Source: Image
Source: Image